December 21, 2015
Countdown To Carhacks Vacation
The entire editorial staff of Carhacks will be heading out of town for the holidays starting this Thursday. We'll be back in the corporate HQ on the 29th. While we're gone a brave soul may enter a post from the lobby PC of a far flung resort hotel. Perhaps not. We'll see who ponies up. Until then we'll be posting entries until wheels up.
Posted by Lionel Felix at 03:00 AM | Comments (0) | TrackBack
November 14, 2015
Set Up For Podcasting / Video BLogging
Carhacks is now set up to provide Podcasts and Videoblog enclosures by using a nice little Perl script that renders RSS2.0 index.xml files that iTunes, Fireant and other RSS2.0 complient readers can grab. Do we have some for you? Well, just one post so far but like that guy said, every journey starts with a single step.
Posted by Lionel Felix at 04:38 PM | Comments (0) | TrackBack
Where's The Beef?
Some of you are wondering where the posts are. Good question! Damien Stolarz and I are at Streaming Media West doing some speaking and promoting the book we're working on.
We should be posting a few things during our little trip but it might be here and there.
That said, we're looking for more contributors so don't be shy, send us links, images, articles etc. Get your name / product / site out there.
-L
Posted by Lionel Felix at 04:25 PM | Comments (0) | TrackBack
October 31, 2015
Motorola Birdcage 75 - No Relation To La Cage aux Folles
Since I'm going to be at SEMA tomorrow, I'm doing some research. Motorola will be showing off their Birdcage 75, a name I hope will make sense to me when I see the car. From a purely branding perspective, I have to wonder about how that fits. I'm expecting a big "oh, ok I get it".
Posted by Lionel Felix at 04:32 PM | Comments (0) | TrackBack
October 28, 2015
California Style Math
How exactly do you lose 30,000 vehicles?
Posted by Lionel Felix at 07:42 PM | Comments (0) | TrackBack
Carhacks @ SEMA Nove 1-3
I'll be reporting live-ish from the floor of the SEMA show bringing you all the latest dope on new hawtness. If any vendors are reading this and want me to stop by their booth, make sure to send me a note. I'll also be giving out free Carhacks stickers to anyone at the show who recognizes me. Yes, I'm a attention whore.
Posted by Lionel Felix at 10:36 AM | Comments (0) | TrackBack
October 17, 2015
Car Bluetooth Hacking
The idea that I could yell at someone in front of me without having to roll down my window makes me so happy I just cried a little. Not in a weird creepy way, in a happy way. Again with that look...
Posted by Lionel Felix at 12:00 PM | Comments (0) | TrackBack
October 15, 2015
From The "Why?!" File - Headlight TV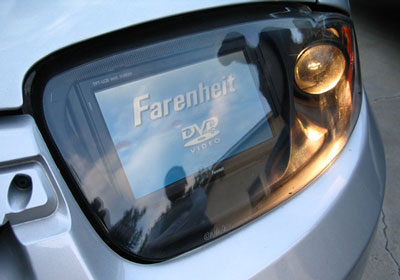 Ok, you got me. I'm going to admit it. Some customizing stuff is just plain silly. I could go on and on about this "thing" but it truly speaks for itself. At least Popeil stuff did something useful. Sheesh.
Posted by Lionel Felix at 08:00 AM | Comments (0) | TrackBack
October 14, 2015
Stealing Will Get You Nowhere
Nothing in life is truly free. Unless you steal it. The it's free. At least to them. On the web when people like images from other sites, someone has to pay the bill. This week it was us.
As much as I enjoy seeing more traffic to this site of ours, I do hate to find out that some traffic is less than earnest. Sure, the spam-bots try to hit my comment and trackback CGI so they can tell you all about Cialis and Off-Shore Poker but outside of that automated realm there are the insidious bandwidth thieves. Rather than saving a Googled image to their own server, they link to someone else's. Leeching their bandwidth. Fortunately for me I have nice refer logs.
Apparently my copy of a Sony logo became quite popular. In fact if you search for Sony Logo on Google images, we're #2. Wooohoo! With that popularity came a thief. A thief who used the linked log to promote his eBay auction. The beauty of a linked image is that you still control it. If you follow the link and head down the page you'll see the image that once was a Sony logo.
Posted by Lionel Felix at 12:27 PM | Comments (0) | TrackBack
October 12, 2015
Telematics Bubble Theory
Dan Dodge goes into fine detail on the dangers of adolescent telematics software and how it will be a likely target for hackers. His solution is to develop big, tough bubbles. Why didn't I think of bubbles? Man, I'm dense sometimes.
I do see his point. Remember when people were cloning cell phones by stealing your phone ID from the side of the highway? Bluetooth also has some security issues it still needs to work out. I think a lot ofcar manufacturers are losing some sleep over the dangers of poorly written (weak security) code in mobile, mission critical systems.
Posted by Lionel Felix at 05:40 PM | Comments (0) | TrackBack
October 11, 2015
Driverless Car Wins Race & $2M, Marries Paris Hilton
Stanford wins the prize for a driver-less car that crosses all sorts of crazy obstacles in the desert (old golfers, coyote & roadrunner) and walks away with $2M. Now, if I learned anything from Real Genius, the PhD in charge of the project is a puppet for the DOD and you're really building some sort of death ray. Oh, and you get no money. I suspect that since these kids are already going to a posh school like Stanford, $2M is a mere pittance and their Bentleys are already filled up with Benjamins.
Now that DARPA has their unmanned death mobile I'm dying to know what the next "get the public to fund our research" game will be. I hope it's something cool like a death ray. What's a death mobile without a death ray?
Posted by Lionel Felix at 10:19 AM | Comments (0) | TrackBack
October 05, 2015
The Big 200
This post is the 200th on Carhacks. With it comes a few new developments. We upgraded to MT 3.2 today which allows for better anti-spam. Unfortunately it also means a few hurdles to jump through on commenting. I want to encourage people to comment but the spam-bots have been hitting us hard on trackbacks and comments, so only registered users can comment. It's pretty simple to do so please don't let a little work scare you off.
I had to put together a keyword filter for comments and trackbacks and it looks like a list of words that the FCC uses to determine if you're worthy of a nasty fine (for those on TV or Radio. I'd publish it but its a little too blue even for this very liberal rag. I'm somewhat impressed at how many nasty terms I could come up with.
I'd like to encourage more of you to contribute links to articles / products or even your comments. Feel free to email them to me - lionel @ carhacks.org, in the comments or in the message boards.
I'm also looking for someone who knows Movable Type pretty well to help spruce up the place a little bit. I'll offer up some ad space and some fig newtons.
Posted by Lionel Felix at 06:01 PM | Comments (0)
September 23, 2015
Cheap MP3 Juke
Amazon is wholesale ditching a bunch of Rockford Fosgate MP3 juke boxes.
I've never used one but it seems like a good bet for $100.
Posted by Lionel Felix at 06:27 PM | Comments (0)
September 16, 2015
Cop Clips Teen While Surfing Mad Pr0n
Those Aussies, they just can't not drive on the wrong side of the road. He's blaming it on the in car computer but thats like blaming it on the butler, we know the deal. No need to lie, dude.
Posted by Lionel Felix at 12:33 AM | Comments (1)
September 01, 2015
Telematics Update: The "Killer App" for Car PCs
I just gave a speech at the Telematics Update conference in Berlin. It covers the emergence of the Car PC market (business case) but it some good eye candy in it too.


Telematics_Car_PC_Killer_Applications.ppt
Posted by dstolarz at 09:18 AM | Comments (1) | TrackBack
August 27, 2015
Cool Rims, Big Pipes, and a Huge Heat Sink
Design Technica
Review on Car PC Hacks:
"Need to add some bling to your ride? Geek publisher O'Reilly details how to turn your car into a GPS-savvy computer-driven multimedia extravaganza - with voice recognition!"

Posted by Lionel Felix at 10:05 AM | Comments (0) | TrackBack
August 24, 2015
San Fran Saw Car Computers, It Was Good

Bay Area
A great article on in-car computers where the writer interviewed Damien Stolarz and Auri Rahimzadeh. Damien, as you know writes for Carhacks, wrote Car PC Hacks, owns CarBotPC and bankrolled this site. Auri wrote a book on the same topic which was reviewed here recently.
The bottom line, in-car computers, good, technology, good, hacking your car, good.
Ok, group hug but don't grab by butt.
Posted by Lionel Felix at 12:33 PM | Comments (0) | TrackBack
August 22, 2015
Dumping WiMax
Me: ring ring ring
WiMax's Answering Machine: Hi, I'm not in right now, in fact I'm not going to be around for a while, I can't seem to get out of bed - BEEP
Me: WiMax, whats the deal? You've been blowing me off a while now. You were supposed to come over and you didn't come. You're all talk.
WiMax: Oh, hey, It's me, I'm screening my calls
Me: Look, I'm so over this. I just wanted to you come get your stuff. This isn't going to work out...
WiMax: Is someone there with you?
Me: I didn't want it to be this way but yeah, EVDO is here and she's making me very happy.
WiMax: You never gave me a chance! You gave up on me, you always give up on me!
Me: OK, enough with the histrionics, I don't want a scene. I'll mail your stuff to your work. Face to face is just going to be awkward.
WiMax: You jerk, I hate you.
Me: Whatever, flake.
Posted by Lionel Felix at 11:28 PM | Comments (0) | TrackBack
August 20, 2015
Can BMW's iDrive Pass Its Road Test Now?
This article on BMW's iDrive is over a year old, but it gives a good summary of the history of this device.
The struggle with user interface in the car is this: More and more devices are coming into the car. Arguably, they can't all be controlled "intuitively" and safely while driving without a lot of very in depth user interface design and testing.
Since most of the mobile gadgets weren't designed with the car in mind (iPods, mobile phones, etc.) they aren't car friendly inherently.
When designing an in-car interface, there are roughly two ways to go about it: stick with what people know, possibly losing functionality in the process, or give the user something new to learn, possibly losing users in the process.
The iDrive is supposed to be great - if you spend the half hour to study it and the two weeks to get used to it.
Everyone has gotten along for the last 50 years with a simple paradigm: a volume knob, a tuner knob, and five or six preset buttons. Even AM radios worked this way, and the current top of the line sat radio tuner works similarly.
But when we add 3d navigation + localized search for points of interest, all tied into google and yahoo, automatically tracking where your car is and taking into account your current outlook calendar and when your next appointment is coming up, calculating the traffic conditions in real time and telling guiding you to a Thai restaurant, what is the user interface designer supposed to look like? Should it work with the UP/DOWN knob and the six buttons you already have on your stereo? Or a touch screen? Or eight buttons on the left and right sides of the screen? Or steering wheel controls? Or some über-knob between the driver and passenger seats that shapeshifts depending on the function?
In my own in-car UI designs, i've tried to model the "lazy user" - someone who gets out of his car, hops into his friends car and expects to be able to figure it out WHILE DRIVING.
Although this is certainly not the ideal, I'm not just trying to cover our potential legal liability (I'm doing that too) but I'm trying to be realistic about people's use of the vehicle. If you decide that the majority of people DON'T ask for help, don't read the manual, and fumblingly try to apply their existing, fragmentary knowledge of human-computer user interface to the new gadget and get impatient if it doesn't instantly understand them.
Posted by dstolarz at 05:47 PM | Comments (0) | TrackBack
August 03, 2015
C'mon people now, smile on your brother
I'll be the first one to admit it. I dont know much about Movable Type. In fact, I'm pretty dangerous. I'm looking for a little assistance in design and templates in exchange for some ad space or a glowing review. I need to spruce up the place a little bit. If you know MT and are willing to do a little work for Carhacks, drop us a line.
-Felix
Posted by Lionel Felix at 03:07 PM | Comments (1) | TrackBack
July 26, 2015
In An Alternate Universe
Gumball 3000

---
Since we're on the topic of road safety, let's make a 180 and gawk at people with too much money and a taste for speed.
The Cannonball Run was about much more than poking fun at Dom DeLouise, it was about, well, a lot of things, but going fast was high on the list. The Gumball 3000 races are the real world version of that epic Burt Reynolds homage to sizzling Tarmac.
What's the best way to avoid getting a ticket? Be the police. When cops get involved it's not always about how to best shine jack-boots or what moustache wax goes best with mirrored shades. Some cops are actually pretty cool. Cool until you're experienceing the business end of a choke hold. In this case, an M5 at more than 160 demonstrates the need, in all of us, to push the gas pedal so hard you break the lumbar support in your seat.
Carry on.
Posted by Lionel Felix at 09:46 AM | Comments (0) | TrackBack
Less Accidents Through Social Engineering
---
"As much as we can engineer people's behavior and try to design for stupidity that we all exercise, we'll get better,"
Cars don't crash by themselves; it takes the meatball between the seat and steering wheel to make that happen. I'm not entirely sold on the idea of a car that can make decisions for drivers, even if they "sense" danger. I hate to bring out the little lawyer but having the car make decisions puts a significant amount of liability on the automaker's shoulders. There is also the question of who is responsible for making sure all of the sensors and actuators are operational on a daily basis and for the life of the car. This is starting to smell like a pre-flight check.
More systems, more room for failure, more room for liability, more operational and initial cost for the consumer. When these cars get old and their avionics start to fail, does that render the whole vehicle useless? If the vehicle fails to go into a "panic stop" and creams some old lady, is it still your fault? If the vehicle mistakes a blowing trash bag for a solid obstacle, will your car suddenly take evasive action, action that could land you in a tree?
The phrase of the day is personal responsibility. If you wear grown-up pants, drive the grown-up car, you are responsible for what happens. Developing technology to wrest control from a stupid operator is only enabling people to continue to be stupid. I'll admit that if more lives are saved than lost, there is value in that but we are talking about billions of dollars to fix a symptom and not the disease. Drivers are not getting better at driving.
It needs to be said that I am not stating that people are dumb, nor am I saying that the technology is going in the wrong direction. What I am saying is that people can get lazy and that driver awareness needs to emphasized over technical work-arounds.
Driving is unique in that people do it for hours each day yet proficiency plateaus about 1 year into it. People never get better, they find their comfort zone and stay there. If I spent as much time on my golf game as I do driving my car, I'd me a 2 handicap. But I'm no slouch behind the wheel either.
As a member of the local Volunteer fire department, I see a lot of motor vehicle accidents. I have yet to see an accident that was not directly related to:
1. not paying attention
2. being in a hurry
3. distracted by something
4. being angry
5. drunk / high
Weather can contribute and as we've all seen on the weather channel, when a road becomes a sheet of ice, it's not anyone's fault when your car does the ice dance. My point is, why go through the pain and expense to formulate an automated safety system when people will only rise to the level of laziness we engineer to?
I have a better solution. Quick, down, dirty and foolproof. The black box. a 30 second "flight" data recorder that measures speed, all axis of G-forces and impacts as well as 2 pinhole video cameras with 180 degree views front and rear. That way, victims have proof, law enforcement has evidence, insurance companies have quicker claims with fewer law suits and with only 30 seconds of recording buffer, people have no privacy issues to complain about. Done and done. Can we re-focus on something cool like the new Nissan Skyline?
Posted by Lionel Felix at 07:28 AM | Comments (0) | TrackBack
July 25, 2015
Dudley Do-Right Gets Broadband Wireless
Can I make a wish? I wish Telematics Journal posted some photos with their articles. It would make my life easier. People not coming to a complete stop in front of me when I'm exiting a plane would also make my life easier.

It's not exactly Telematics when you're talking about horses but It's worth noting that even the RCMP sees the value of mobile broadband access on their vehicle. I am somewhat concerned about antenna placement and where one mounts the rest of the electronic goodies. Having been thrown from a horse, I have a feel for how rugged the gear has to be. Sierra Wireless stuff has never let me down and I'm not the least clutzy person I know, if you get what I mean.
Posted by Lionel Felix at 05:38 PM | Comments (0) | TrackBack
Carhacks Official Endorsement - Team Banzai
---
When someone such as myself decides to open his cake-hole and launch into a blind screed about some technology, I leave myself open to getting reminded that I'm not the only person who reads this stuff.
Buckaroo Banzai, an engineer PHD ( I am guessing ) from Team Banzai took me to task and posted a comment to answer some of my questions. I'm glad that they had a sense of humor about the whole thing as some engineers might find me offensive and release nano-bots to turn me into pink goo. I was set straight about the nature of their install and frankly, I feel better about their odds of wining the $2M.


Buckaroo:
LOL.
Excellent commentary.
Just to set the facts straight...
1. The luxury SUV Touareg provides an air-conditioned "clean room" for the computers.
(ED: I don't recall visiting any clean rooms having new car smell or carpeting for that matter. In fact, I've never been in a clean VW but since this is in the hands of people whose IQ's are about 3X mine, I'll just nod)
2. The wire shelving is from HomeDepot, not Target. The flex in the wire, combined with vibration padding under each of the units have been performing pretty well in our desert testing.
(ED: I have that same shelving! I'm so money!)
3. The "purple amps" are 24 volt step-up regulators to power the lidar sensors.
(ED: Since the MacMinis already have iTunes, it would make sense that they didn't NEED any extra amplification. If TB were interested, Balupunkt just released some new low profile mid / subs... You know, in case they decide to put a little bump in the trunk. Oh, yeah, I knew that was a step up regulation thingy. I knew that.)
4. The luggage rack is to mount and protect above mentioned sensors.
(ED: Ah, see, I didn't see any radio gear in the press photo. That left things to my imagination. As you have seen, you know what happens when things are left up to my imagination.)
5. The Touareg is extremely capable and well designed as an off-road vehicle. It holds the current World's High Altitude record and races in all the major desert rallies
(ED: I take it you get to keep it after the race. Right? Am I right or what? Don't lie now! Yeah, I guess you're right about it being all high altitude and rugged and junk. It also has that immeasurable quality of Farfegnugen that comes with all VDubs. I don™t see and Farfegnugen in a Kia. Yeah, I said it.)
Any other questions, Riddler ?
ED: Yeah, just one, can I send you a Carhacks sticker to put on the car :) PUHLEEEZE?
Check out the race on October 8th. I'm guessing Caesars sports book is going to have odds on this, dontcha think?
Can you say Banzai without yelling Banzai!!! I can't...

Posted by Lionel Felix at 04:56 PM | Comments (0) | TrackBack
July 18, 2015
Antique Road SHow
The headline reads "Keyless Cars Going Mainstream". I don't remember the last time I used my car key to open my car door. My wife is so used to her key fob that when the battery died, she asked me how to get into the car. I pointed out the key would still open the door. I also mentioned that the car might have the alarm activated so the key may only anger it if she didn™t disarm it first. Fortunately for us, the alarm didn™t see the key as a bad thing and let her inside.


Every industry has sacred cows, things that they are afraid to change because people have "always had it this way and anything different is bad". The car key is a prime example. A simple radio remote and push button remote would have been easy for automakers to implement 10 years ago. Now with RFID and HID-like pass cards, the key is completely pointless. Perhaps automakers are scared to put off stoners who like to use their car key to clean resin out of their pipes.
More and more vehicles are becoming keyless but the pace is glacial. The proof will be in the failure rate and ease of use. Biometrics are the ultimate keys but programming the car needs to be simple. Lets take WEP as an example. Most people still find it too difficult to add simple security to their wireless networks so they leave them open. Will fear / laziness cause newer, more secure technologies to be less secure? The lowly key has something going for it. It is a physical entity. It exists, and replication requires effort. Digital things are duplicated as simply quickly as Top 40 songs, re-printed over and over with little or no variance.
Are we so fragile in our environments that little paradigm changes can cause us overwhelming trauma? Are so many people technophobes that they would rather throw their hands up than read a manual and ensure stronger security?
It may boil down to the simple things that we as people want from any change that is put upon us, will it improve my life, will it be easy to use, will I easily forget what to do, will it add value, will it make things more secure, will it invade or jeopardize my privacy?
The key is a small example of what changes are on the way. The car will be very different in 10 years. Wireless information technologies, RFID, astounding computing power and reduced production cycles will bring some strange and wonderful things into our reality. Lets just try not to forget about the whole fuel economy thing. That's still pretty important stuff.

Posted by Lionel Felix at 02:29 PM | Comments (0) | TrackBack
July 09, 2015
When You Wardrive, The Terrorists Win
I'm going to say it out loud. It's time to get it out there, as the big elephant in the room has been lumbering around for some time now. Wardriving is illegal. There, I said it.
It's never been legal to jump on someone's network. Wardialing with your C64 over an acoustic coupler / modem was wrong in 86 and the wireless equal is still wrong now. Interestingly enough, law enforcement is almost catching up on technology enough to know what you're doing and bust you for it.


The majority of people wardriving just want to pop mail, go to google for a quick search or post an untraceable flame to the Lindsey Lohan message board(You cant prove I wrote that post about her). In all of that "innocent" free-because-some-dummy-can't-figure-out-how-to-use-WEP-keys is just a convenient cover people use to justify what amounts to network intrusion. There are some people who not only use others networks as transit, they are snooping around open shares, running password cracking programs and even leaving little trojans as gifts. So thoughtful.
Officer friendly took his 4 hour seminar on hacking and now wants to make the neighborhood safe for Sally The Soccer Mom's Wireless Network. We may be nearing a time where adding a security key will be easy enough that people can just "turn it on" perhaps using something akin to a SecureID fob or just a non-uber-nerd WEP setup. We'll start to see the unsecured access points start to dwindle and I think that may be a good thing. EVDO and EDGE are getting cheaper (T-Mobile, all-you-can-eat is only $20 a month) and they stay on through your entire trip.
It may have been nice while it lasted but Smokey has a bear in the air that may put an end to this free wireless convoy.
Posted by Lionel Felix at 09:35 AM | Comments (3) | TrackBack
July 07, 2015
Big Brother Future Hack
Do you remember my recent diatribe about big brother technology being used for evil? Perhaps not. Perhaps my tirades have started to merge into one seething brew of vitriol.
In today's "what makes Felix loose his mind" I find an article about a UK test using GPS to track vehicle speeds and, get this, slow down cars. You read it right, a car that can't speed. I would find it very hard to believe that anyone would buy one. Even in the case where the devices were installed in every new car, the work-around would be posted before the car even hit the streets.
Oh man, this makes me want to get my aluminum foil hat out of the closet and wear it until my wife talks me off the ceiling.

Posted by Lionel Felix at 02:22 PM | Comments (0) | TrackBack
iPod + Car = iPod Only Cars.
I sometimes feel like I'm living 2 years in the future. It blows my mind when people "discover" technology that's actually quite old.
Automakers, as I have said about 93 times, need to develop more open systems. A simple step would be a simple AUX jack into their stock head units. The article I linked to mentions automakers working to allow connectivity to iPods. It's nice that they want to get on board with "new" technology but catering to a single product is not the right direction at all. Although iPod accounts for a significant part of the mobile media market, there are millions of us without iPods (ok I have an iPod but thats not the point). Allowing the average Joe or Jane to plug their Samsung Yepp, laptop audio out, portable DVD player into the car stereo is the right direction. What we will see is automakers getting in bed with Apple and wondering why it's not as successful as they wanted it to be. There is a whole world of mobile electronics out there outisde the sphere of the ivory tower that is Apple. When everyone can play, everyone wins.

Posted by Lionel Felix at 02:12 PM | Comments (1) | TrackBack
June 24, 2015
Sony Connect Wants Your Ears But Can They Hear Themselves?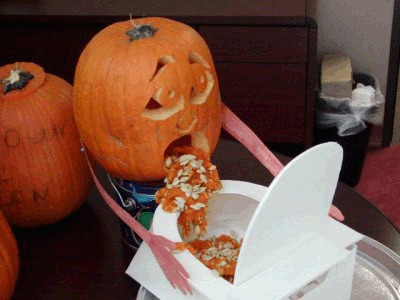 In a previous life, say, 10 months ago, I was Director of Technology at Sony Pictures Digital / Sony Connect. At the time there were only a hand full of hard drive based music players and our group had almost no imput into their features, hence ATRAC only players. That first run of gear was met by the public with the thunderous sound of crickets.
The issue was manifold. Different divisions of Sony were making different parts of the puzzle, an important puzzle that was trying to compete with the iPod. The Connect software, a huge download that once installed took deep root in your computer was seen to be very buggy. Rather than leveraging the programming prowess of the Connect team in the US, the folks in Japan insisted on writing the software themselves. Sony does not have a good track record when it comes to software and software UI. Once again the public and Walt Mossberg of the WSJ were less than welcoming.
The simple fact that Sony was acting more like 5 competing companies than a streamlined team sewn together to develop hardware, software, Internet delivery, DRM and content.
I am not familiar with what they have done in the last year to become a more effective competitor. I would think that trying to end the endless infighting and departmental empire building would be first on the list.
In the very Sony way of doing things, they now offer no less than 4 hard drive based players and 7 or so flash memory units with little differentiating the models. I say its their way because they have had a pattern of offering buyers 10 different options for a 27" TV while 3 would have been sufficient and less confusing to the customer. Just because you can make 7 flash MP3 / ATRAC players does not mean you have to.
Sony built its brand based on offering customers a quality product with advanced features at a slight premium. Sony is still a premium brand but they have diluted their product pool by losing focus. Companies like Apple succeed because they put massive effort into a small number of products. Like them or not, Apple is a strong brand and their models are easily differentiated. Sony became lost when the powers that be in Tokyo allowed empires to built around Vaio, Walkman, Sony Electronics, Playstation. Those divisions are still at war and do not collaborate on projects in a meaningful way.
While other electronics manufacturers are making systems that work together, Sony cannot deliver a solid line of products that make sense to the customer. Does the market need 5 home theater Dream Systems? To top it all off, the Sony Style site drives customers to it and then away again. Vendors often have new Sony products on their web sites before Sony Style has it posted, if ever. If you didn't know Sony had an ES high end line of home theater equipment, you wouldn't find it on Sony Style, at least not without having to dig for it.
The deal Sony is trying to make with XM and or Sirius is less about the deal and more about what Sony is going to do with it once they have it, whatever IT is. Don't get me wrong, I have nothing but affection for my old company and colleagues. The people at Connect are the smart ones of the bunch, having great leadership and vision. It's the rest of Sony that worries me.
Can Sir Howard Stringer bring Sony out their morass of complexity? That is the crux of this rant after all. It's a call to get back to basics. The up-and-comers in every market Sony competes in are gaining ground like Sony is standing still. Sony has the power, the brains, the creativity and people to be reborn but it will take the knighted gent from the Uk shake up the company in a way it has never seen. I see two visions of the future. The first vision is of Sony streamlining their product lines, getting out of markets that are not profitable, dumping the MiniDisk, breaking up the fiefdoms and reigning in the media divisions. That future is about a unified Sony brand that offers people what they want, not what Sony wants to sell them. The other vision is not as nice. Sony will continue to post losses, continue to expand their broad base of products, and allow the silo of power to exist as separate states within the company. Sony see their brand relegated to an also-ran being overtaken by swift Korean and Taiwanese competitors who get to market faster and take hold of the space.
In the end it's up to the executives at Sony to make a decision about their own priorities. Will they decide to be great leaders that care about Sony or will they build more walls around their internal kingdoms, choking creativity and hiding from the public.
The Minidisc will the groundhog day indicator showing the market how smart its key players are. As long as the MD player keep poking its head out, Sony will keep experiencing a seemingly never ending winter.

Posted by Lionel Felix at 12:35 PM | Comments (0) | TrackBack
June 20, 2015
The Future of Future Tech
Kick back, pull up a screen and get your read on. Good article on Telematics and where it's going.
Posted by Lionel Felix at 11:29 AM | Comments (0) | TrackBack
Minivan Trend Setting
"new concept" and "minivan" do not often share space in headlines. Phatnoise, a player in the BYO-Music mobile audio scene has been fighting to find a place in automotive OEM rather than fight for space as an aftermarket install. Although this is not their first foray into the carmaker's parts bins, it's the first time digital video has been part of their OEM offering.
The partnership with the SpongeBob channel only shows how powerful the buying influence is with the I-still-wet-the-bed set. A spitting tantrum in the candy aisle wont get ma and pa to sign a 3 year lease on the new rig but they might be more inclined to pony up when a non-stop stream of tot-pacification can give them a few moments of peace on the way to see the in-laws.

From a child development perspective it may raise concerns that we are finding more ways to allow the TV and by extension, the TV networks to raise our children. Bringing that pacifier into the car may buy some quiet time but is it the best way to keep the kids quiet? Perhaps my own upbringing clouds my judgment. I had to endure what seemed like decades, watching the terrain slowly change on cross-country trips. My entertainment options were limited to whatever I could jam into a backpack or what faces I could make at other drivers. I might be more excited at the content deal if it were with Discovery rather than Nickelodeon. Quiet and learning is better than quiet and absorbing meaningless cartoon interaction.
Posted by Lionel Felix at 11:00 AM | Comments (0) | TrackBack
June 08, 2015
Projects Wanted - Your Car PC / MacMini
A very large on-line source of digital media has asked me to put together a collection of in-car computer projects. If you have installed an in-car computer, this is what I need:
5-10 photos of the install
1 photo of your noggin, face front
captions for all of the photos. You can caption your head shot as well, if you feel the need.
I need an initial 5 in the next 5 days. That doesn't mean all the fun ends in 5 days, I just need to get some together to get a buffer going.
I do not have an OK yet to identify from the media giant but you'll know soon.
Posted by Lionel Felix at 12:51 PM | Comments (0) | TrackBack
Big Detail in EVDO hardware
Adtran, for you non-IT folk out there are makers of network guts hardware. They make the multiplexers and little gray boxes that make different networks talk to one another. I would go into more detail but I already see some eye glaze.
What does this press release mean to you? EVDO, the next generation of wireless data service provided by your wireless carrier. Ok, I still see a blank stare... Its going to be super fast, always on broadband Internet access you can use for your laptop, car-PC, or PDA. Good? Yes. Will the carriers gouge consumers and price the service out of reach for us unwashed masses? Time will tell but I'll go ahead and make a silent list in my head of exactly which ones are going to charge the most and which will charge the least. Stay tuned for an "I almost told you so".
Posted by Lionel Felix at 11:12 AM | Comments (0) | TrackBack
June 03, 2015
Quiet Neighbors Up North Show Us What For
Ok Canada, you win. You got 3G. We're a big bunch of wafflers who can't agree on a technology. I hear you, I see where you're coming from. US - No EVDO , Canada EVDO. If we turned off Survivor for 15 minutes we might not get left behind. Let's get it together people, we're flailing here.
Posted by Lionel Felix at 10:23 AM | Comments (0) | TrackBack
Wired Fuels Jihad
This may seem off topic, but it's not. We here at Carhacks often ponder the state of computing. There is no "right" way, there are just many ways. We all have to make choices as individuals, or as Scott Adams would say In-Duh-Viduals. (He also says Cow-Orkers but I can't figure out how to use that word in this article) When we chose our computing platform, we are intorduced to it by someone who already has an opinion. Perhaps a parent, a friend or even... drum roll... cow-orker. The computer is a tool. It is something we use to get work done, we cannot mistake our pleasure in the tool's efficiency for actual love. Some people do. Sometimes that love turns into something sinister and the lover lashes out at a world that does not understand. Those people need assistance.
I've always held Wired in high regard when it comes to their knowledgeable writers. They never dumb down the issues and get right to the core of things in a very Scientific American way. So when I read the juvenile flame from an obvious Mac luver I took pause. Are we not above the Mac PC feud? Must people still spew bile and vitriol when discussing other computing options? Have we not learned any lessons from the Middle East? Let's take a more John Lennon approach here fellas. Macs are for people who like Macs, PCs are for people who like PCs. lets not make irrational judgments about our neighbors. We can all live in peace as long as we all agree to silence the.
Posted by Lionel Felix at 10:10 AM | Comments (0) | TrackBack
May 29, 2015
The impact of low power CPUs is not to be misunderestimated

Weather they know it or not, technology advance like this one, aimed at laptops will end up being a boon to in-car PC makers. There are only a few hurdles that in-car computer hardware makers still face. Vibration hurts drives and heat hurts everything. Power needs are not critical but the more power a chip uses, the hotter it gets and you're back to the heat issue.
My Yukon sits in an uncovered parking lot in Texas for a few hours while we ponder which set of towels defines us as a family. As it sits in the afternoon sun, the interior temperature of the vehicle rounds 110 degrees and keeps going. By mid summer, cars in parking lots may achieve 130+ interior air temperatures with surfaces exceeding that by a fair margin. That all leads to heat failure. PC's were designed for the indignity of cube life at 30-40% humidity and 76 degrees. The chipmakers and drive makers are going to see their products put to the test in vehicles which get dustier, more humid, vibrate more and get hotter than anything they accounted for.
Via does not know it today but there will be a time in the near future when they are tapped by in-car PC makers for their low power chips.
Posted by Lionel Felix at 11:27 AM | Comments (1) | TrackBack
May 25, 2015
MS TBox - $300 OBO
I cant WAIT to get my hot little hands on the MS TBox. If it does everything they promise, I might pass out. If my but it right, I think Dell will be the market leader in the after-market TBoxes. See, there have to be 2 TBoxes, the OEM and the aftermarket versions. Do the automakers want there to be an aftermarket version? No, of course not, part of their willingness to integrate the new technology is to drive new car buying. The other 350 million of us might just want something to plug into our cars. The tyranny of retail GPS makers is about to fall. With in-car computers costing less than a stand alone vehicle-GPS, the market is about to erode in a way no one should ignore. It's a bit of a racket and with Microsoft's Streets and Trips, the $100 package replaces much of what you might spend $1500 on. Sure, its not BULIT for voice directions etc, but at a tiny fraction of the cost, it does far more that most need.
If Microsoft can package the TBox in a similar way as they did with MediaCenter, it can be a great success. What are the ingredients? Well, I think the heavy lifting is always integrating it into the car audio system but thats not critical as it can carry its own speakers. It needs simply to connect to power, and have a pigtail to place the GPS somewhere nice and open. The aftermarket piece is important and they would be remis to ignore it. Perhaps they want to see a first generation model in cars to proof it. That said, being able to upgrade the TBox will demonstrate just where they are, on the side of the consumer or on the side of the automaker. It's not like a car stereo, computers are shorter lives. Lets hope they get that concept early on.
The TBox holds promise in the way that those wraped packages do under the tree. Until I actually tear into them, they could be anything. lets hope its not like Christmas day '82 where all I got were sweaters. I'm still mad about that.
Posted by Lionel Felix at 11:40 AM | Comments (1) | TrackBack
Burt Reynolds, Where are you?
The cannonball run was one of those movies that had everything a 12 year old boy could ever want, exotic cars, women driving exotic cars, and Dom Deloiuse on the back of a motorcycle doing a 2500 mile wheelie. There was something very rat-pack about the ensemble cast of that film that let those of us born in the 70s and 60s get a feel for something great and genuine that would never return to the movies. The studios rely on staid formulas in order to make sure shareholders are happy with their quarterly dividends. In today's marketplace, Former Paramount head Robert Evans couldn't make risky movies that didnt have an automatic appeal to the "target" audience, instead we get formulaic schlock. Nearly as formulaic as the rants written about the current state of Hollywood by people like me.
Even though times have changed, people still keep that spirit alive. The Gumball Rally is one of those races that keeps us young, even if we only read about it. This year the Rally careens with my world by having an entrant who has managed to wedge a Karputer into a Range Rover. Does Karputer have this Kraftwerk feel or am I just having a Dennis Miller (when he was funny) moment. Having had one of those terribly overpriced symbols of conspicuous consumption, I know the challenge of getting electronics into the very few and small spaces inside.
The whole look of the vehicle kicks ass though it's hard to make a Range Rover look bad. Well, spinners are a start. I did forget to mention that this Gumball race is actually in Europe, so don't expect Beuford the Kansas State Trooper to be featured in any of their road notes. I'm also a little skeptical of their claim to be the first, perhaps they dont read the UK CarPC blogs. No worries, anything to make more people aware of the technology.
Posted by Lionel Felix at 09:47 AM | Comments (0) | TrackBack
May 17, 2015
Car-PCs are nice but getting on line is key
As I ponder mounting brackets for my in-car PC, one thing dogs me. What combo of SW and HW will let me get and stay on-line while driving. It seems insane to put a computer in a car that doesn™t have Internet access all the time. There are a few options. The PCMCIA cards available from most wireless providers, tethering your broadband enabled phone (Cingular™s EDGE phones are a nice way to go) and now, a USB dongle that can take your SIM card. Taking the card in and out between phone and dongle may be irritating if you don™t have a dedicated card for the service but it™s a very positive step for laptop and mobile PC users.
Posted by Lionel Felix at 05:25 PM | Comments (0) | TrackBack
May 11, 2015
The Impending In-Car Conputer Virus Outbreak - Still Not Here
Courtesy of Terran
Automakers are so scared of a virus outbreak they are even testing systems that cant get infected. Toyota gave their Bluetooth enabled LC a shot of hot virus action only to be turned away. Thats all fine and nice but the virus was not programmed for their OS. Anyhoo, still safe and everyone playing the duck duck goose game of putting computers in cars are safe. Today.
I have to think there is some sweedish hacker kid sitting in a darkened room, writing worm code that will infect OnStar and XM. What a terrible thought. Then again I think Trend and Symantec write all the viruses anyway.
Posted by Lionel Felix at 05:59 PM | Comments (0) | TrackBack
May 05, 2015
Carhacks / Carbot Store Grand Opening

The global guggernaut that is Carhacks.org is now conjoined with CarbotPC to offer up a a storefront. It's a one-stop-shop for in-car computing. What more could you ask for? No we dont have Starbucks...
Posted by Lionel Felix at 04:45 PM | Comments (0) | TrackBack
Travel Report
I dont know exactly when it happened but it did. I think when I noticed that Korea gets new cell phone technology 4 years before us and that you STILL cannot get BBC1 or BBC2 in the US. My wife still wants me to see if I can point a 3 meter dish over the horizon to pick up SKY. We'll see about that once the honey-do list gets down to a few hundred items.
Terran Brown from Lets Communicate Sent along this link about the progress happening over the pond.
Since we're on a UK note, its election day over there and polls close tonight at 10PM GMT. Go Blair! Woot.

Posted by Lionel Felix at 04:26 PM | Comments (0) | TrackBack
April 29, 2015
Looking for contributors
We're looking for a few demented contributors to fill the ranks out a little bit. First off, we need more people to send us links to articles / sites / products / events we should cover. Second, it would ne nice to have a few more contributing writers to help take up my massive slack. If you have what it takes, and I think you know what I mean, shoot us an email. If not, sit there and enjoy all my hard work...
Posted by Lionel Felix at 06:52 PM | Comments (1) | TrackBack
Megatron would be proud

As much as I want there to be a NEED for more blue LEDs and EL lights, sometimes it takes away from the, je ne sais qroix of a project. In this case, I think EL lights would have ended up looking better. With so little space I wonder how he got it all in there. Too bad all the images are missing...
Posted by Lionel Felix at 11:30 AM | Comments (0) | TrackBack
April 15, 2015
Someone loves us
I love it when we get a little press. I'd love it a little more to get big press. Press on.
-L
Posted by Lionel Felix at 04:33 PM | Comments (0) | TrackBack
April 11, 2015
Book Plug - Carhacks
A new book on Car Hacks is coming out from Orilley press written by none other than Damien Stolarz, the well heeled financier of this hallowed site. I did my part by providing some technical editing so I get mad print props. If you want the straight dope on some foshizzle (what does that mean exactly) to do to your ride, this is the bible.
Get your read on at a book store near you. Real soon like.
Posted by Lionel Felix at 05:00 PM | Comments (0) | TrackBack
Crazy Internet Taxi Hits Frisco

Ok, I know people from the BAY AREA just HATE it when anyone says Frisco but the reaction is just too funny.
Bay Area folks now have an opportunity to get lots of ads for things they may or may not want flashed at them because the price of cab fare seems not to be enough to free you from being deluged by advertising. Then again, it does have movie listings, maps, places to chow and some other stuff to do while you flirt with death in the back seat of a car with 300,000 miles on it.
I harken back to days in NYC when you got into a cab and had various B listers tell you to buckle up. That was as well received as rat in a punch bowl. I'm not poo-pooing this. It's a good implementation of Embedded XP (There has to be a way to get admin access through the interface..hack hack hack) and the UI seems to cater to people who need big YELLOW buttons.
The proof will be in the puddin. I think if they dont slam you with too many ads and just soothe you with movie trailers, pretty pictures and some illusion of Internet access, you might like it.
That said, $3000? Whats that about? Embedded XP in a small bare-bones PC and a flat touch screen can't cost more than $700 total. I have call boulmiche on the price tag. I dont want to hear any lip about RUGGEDIZED flat screens to cope with angry passengers, Polycarbonate squares are about $5.
-Lionel Felix
Posted by Lionel Felix at 04:29 PM | Comments (0) | TrackBack
April 02, 2015
Not Your Father's Scion
Jalopnik Covered the new concept t2B containing "projection TV, information ticker and Internet hub". My first instinct was to become apropriatly excited, do my little dance and return to my desk to find more stimluation. Instead, I was met by my best friend and colleage, cynicism. Cyn, as I call him told me to look deeper. It didnt mention a PC or a Mac, it mentioned an "information ticker and internet HUB". I did my best Keanu Whoah! and saw the light. XM, Sirius, Cablevision, InsertMultinationalConglomorateHere is going to use these pre-installed "hubs" to sell their own programming, in bits sizes they determine, blocking out access to competitors and reforming it into a branded portal similar to the MSN set top box but possibly ad driven and much more narrow. Oh Cyn, how you get me into a commie lather about corporate greed! Then again I could be getting overly excited about nothing and the Scion will have InternetExplorer just like God and Bill Gates decided.
Posted by Lionel Felix at 06:30 PM | Comments (0) | TrackBack
Carbot Minivan - Digital Mom
CarBot at the O'Reilly Emerging Technology Conference in San Diego

Soccer moms dont have much to swoon about these days. Higher gas prices, sprawling burbs and exburbs, karate, balet, scouts, PTA and Pilates have the modern Hausfrau in the care more than a New York cabbie. The lil-ones may be a hand-full but stocking the family truckster with a full blown PC might help with the devilish details.
The Carbot in the minivan seems to makea lot of sense for the minivan, perhaps moreso than a coupe or sedan. Having the ability to get traffic overlays on the GPS and movie entertainment in the backseat should get mom there faster and with less mid row sib fighting.
Finding uses for in-car computers is not the barrier to entry, there are good UIs, purpose built systems and plenty of apps. The hard part is getting people who have a hard time with a normal computer to embrace the little buggers.
Posted by Lionel Felix at 08:36 AM | Comments (0) | TrackBack
March 25, 2015
The eSoccer Mom Market
I was interested to see this ad on the opening spread of this month™s Nick Jr. magazine. (The magazine™s audience is primarily women with small children.) Note the description at the bottom of the page, and the tag line on the left side. It appears that the little ones want more in the back seat than sponge bob. Little Amber wants to IM with her friends in their respective back seats. Mobile WiFi, GPRS/GSM will allow vehicles to have broadband just like our home computers. Is that even more access, more information overload, more stimulation? Yes, isn't it great? What it tells me is that the major automakers in their own way are seeing the possibilities of adding more complex systems to their cars, systems that may not be closed. There is no denying that computers in some shape or form will occupy the vehicle and provide some set of services. Lets all make sure its not narrowcasted ad-driven crap served up by telcos and cablecos. Its about freedom man! Er, woman!
Posted by Lionel Felix at 11:57 AM | Comments (0) | TrackBack
Carbot mentioned on radio - eTech Remixed Part Deux
Tech News Radio eTech was a huge hit this year. Steve Holden loved the CarbotPC product and raved about it in his review of the show
It's great to see people getting excited about technology again. This time around its not about high flying dotcoms with stupid names like Fnoople.Net, "Hey, we are going to be the big dog on the street of on-line towel sales" or RedDingus.com, the leaders in the on-line games for the blind space.
Posted by Lionel Felix at 11:31 AM | Comments (0) | TrackBack
March 15, 2015
ETech Coverage
Sadly, I didn't make it to ETech. Lets all have a big, collective awwww. Ok, group hug. Now that we're done with that, I was happy to read a very cool piece on Damien Stolarz, our proud sponsor, who spoke at the show. He showed off the Nash and the, oh, it kills me to write the words... Minivan. Robert Kaye, the writer, mentioned a very important point; automakers are using primitive technology in cars and until they make a better interface, a standard interface, that allows deeper connectivity into their core systems, many systems will run in parallel rather than together.
I propose re-naming minivans to something cooler than minivan. How about sport utility bus, or activity wagon. Oh scratch that, wagon is a no-no now. Its called an "estate". I prefer that, the English have better names for pretty much everything. Loo? C'mon, that cool.

Posted by Lionel Felix at 11:08 PM | Comments (1) | TrackBack
For The Love of Big Brother
I am torn between hating and loving this idea. First, I could have used one to prove that I had the right of way in an accident I was involved in where the office just decided to side with the f-ing liar who hit me. I'm not still mad, that was in 92. I've moved on. On the other hand I don't love the idea of something recording what I do with my car that could be used against me. Hey, I know myself, I'm duplicitous and it shows.
The ACLU would like to put the kibosh on stuff like this and those folks there and the folks at the EFF are fighting the good fight and are looking out for us. The problem is, there might be a way to secure your right to privacy while still being able to provide useful data to investigating officers.
If the FDRs would only keep the last 30 seconds before an impact, then you could get a good idea of what and who was where while not showing officer friendly you were doing 140 on the interstate the night before. Cant we all win this one? I don't see any nodding.
Posted by Lionel Felix at 10:38 PM | Comments (0) | TrackBack
Getting The Business
One of the things I find refreshing about the New Media business publications is their ranks seem to be filled with folks who grew up with a C64, played intellivision until their eyes hurt, and then played some more. Squinting.
Gartner Group, a company that makes its shekels reading the tea leaves for the fortune 500, has seen the in-car computer and said it was good. I've read some of their publications and have never seen them to be lacking in the research department. I've also checked out some of their older dot-com boom era papers and guess what, they said the end was near. They may be going out pretty far on a techie limb by stating that 9 million cars will have broadband access as of 2020. Consider where we were 15 years ago... The computational equivalent of banging rocks together. I think I get their optimism.
What I would like to see in these articles is the grumblings of a formation of some sort of standards group. In the gelatinous phase this technology is in right now, what could be more appropriate than having a bunch of new-pundits squabble over protocols? I don't know much but I do know that technology wants to run free and pee on the carpet if you let it. I'd be in favor of a standards committee even if it were powerless and only got together to play golf, go to strip clubs and drink martinis. Then again we don't need a committee to do that... I'm still working out the kinks in my plan.
The very interesting point in the article is in the convergence of media into the car, where it goes, how to get it there, who the players will be and what it will cost. Comcast wants in in a bad way but the "cart-it-to-my-car-via-plane-train-WiFi-raft" method leaves me wanting. Perhaps their implementation will be a few generations ahead of anything Scientific Atlanta has had to offer. It will need to be if they want to join in the electric reindeer games.
DirecTV has a very good place in all of this. If they can get a 12" X 4" or better auto-tracking antenna for roof-top mounting or even better a little XM style dingus, they might beat all of the operators before the gate drops.
XM will be the narrowcast king. They already deliver traffic data to the Acura RL. How cool is GPS with a traffic overlay? That's the future. That's useful. Pharos offers the same gig for your phone and PDA. I like those Pharos folks, they need to get in with the automakers before the OEMs have all taken sides and they are left out.
Sirius, I don't know. $500 Mil to Howard Stern? Can they, with 1.2M customers support his pale white expensive ass? I don't see good things for the KOAM. Sure, FM is dead dead dead and no amount of "digital radio over FM" is going to bring it back. Satellite radio is commercial free. Clear Channel, you might become the lonely broadcaster if you don't jump in, buy Sirius and somehow boot Stern. Ok, I actually find his stuff funny sometimes but the daily stripper IQ test, drunken midgets and stupid homeless people tricks just don't do it for me. Don't get me wrong, as much as I want to say I listen to NPR in the morning, I cant. I watch Tivo'd shows from the night before like Big Break 3, Alias, Super Nanny and of course Desperate Housewives. C'mon, why are you looking at me like that?
Posted by Lionel Felix at 10:03 PM | Comments (0) | TrackBack
March 13, 2015
Behind the Times
The New York Times, a pillar of the fourth estate, has recognized car computing as a new, vibrant market with untold possibilities. The writer mentioned a number of facts about the current marketplace relating to it being very new and having few actual installs. The number in reality is hard to estimate but we guess its a little more widespread than he infers.
He did mention the MacMini as a mobile-computing platform and that its minions are shorthanded on current UI and other implementation necessities but as popular as Macs are with tinkerers, that slack will be taken up very quickly.
The NYT is not alone in the general media's discovery of Telematics. The local paper here, Austin American Statesman ran a story last week on the Intel install in a Mini over at CeBit. Having a player like Intel show that kind of interest bodes well for the market. AMD may want to start getting on the wagon here if they want to stay and play with the other kids.
There are many facets to in-car computing, also known as Telematics that are changing every day. The feds have no idea what to do if they even know they exist, the DOT is clueless, mainstream PC makers are blind to the market. This is all new stuff. We are at the beginning. Actually, this has been going on in garages for a few years now but 2005 is the year of the in-car computer.
For the skinny, the dirt, the unedited, completely unhinged version of the story, this is your home. Contribute, post, tip, rant, rave, add to the forums, advertise, live and breathe it all in, here, with people who get it. Otherwise, you'll have to get your news from you know who.

Posted by Lionel Felix at 05:52 PM | Comments (0) | TrackBack