December 21, 2015
Dark Forces Influence Parking Meters
Parking meters are the every-mans blight. We pay our taxes, that money goes to improving roads. We then park on those roads, for a small fee. Then if we stay one minute too long, $55. The logic is not there, but a rant on this would be pointless as we all know where this goes.
Rather than leave things the way they are and not further the pummeling the middle and lower class, Photo Violation Technologies Corp with the help of IBM have come up with smart parking meters that take photos of your car and bill your credit card. They promise up to 5 times more revenue for the city. That revenue comes from you and me. Comes from single moms, minimum wage earners, teachers and other decent people who cannot afford a $55 ticket.
Fortunately for us a roll of duct tape is $4 and can be used on at least 100 of these things. If you hear of these being tried out in your town, get your activist on and kick some meter down at city hall.
Posted by Lionel Felix at 10:00 AM | Comments (0) | TrackBack
December 14, 2015
A Holiday Fable
Once in a while I hear someone spouting on about some thing that their cousin's father-in-law's old business partner heard about in some skunk works lab where some major conspiracy took place to protect corporate interests. Now, I'm sure that "corporate interests" have come into play many times, side-lining things that would benefit consumers and not companies. It's not a stretch to say that a company is going to try to bleed as much as they can out of their core products before letting it become a loss-center as a newer and better things comes along. It's simple economics. Since we now have Snopes, Straight Dope, Myth Busters and a host of other fact-straightening, many urban legends and myths have been put to bed. Sadly, there are the foil-hat wearing folks who like to think that big business and government are aligned to control us like paeans. The 200MPG fuel system is one of those myths that keeps rearing its ugly head. I would love to be proved wrong, my Yukon gets 16MPG...
Posted by Lionel Felix at 02:16 PM | Comments (0) | TrackBack
December 03, 2015
Stealing White Cars After Labor Day - Still In Fashion
Apparently with all of the other seasons clogging up the American calendar, we all forgot that December marks the start of car theft season. At least in Cali, (according to analysis by the Automobile Club of Southern California).
I want to note 2 parts of the Telematics Journal article that strike me:
"Statewide in 2004, 127,975 cars, pickups, vans and SUVs were stolen. More than 11 percent of them - 14,306 vehicles - were stolen in December, which was more than any other month. In San Diego County in December 2004, 2,186 cars, pickups, vans and SUVs were stolen - 15.3 percent of the statewide total and almost 10 percent of the total number stolen countywide last year.
In terms of total commercial and non-commercial vehicle thefts (automobiles, personal trucks, commercial trucks, motorcycles, recreational vehicles and trailers), San Diego County (26,321) trails only Los Angeles County (71,850) in the total number of vehicles stolen last year. "
OK, that's a LOT of stolen cars. So one would thing, "hey, lots of cars get stolen, perhaps we (police) should DO something about it!". Unfortunately, the police are rarely there to catch someone in the act. Stealing a car is a rather quick affair. So the police can't be held accountable for the number of cars stolen. A metric that they can be accountable to is cars recovered. This takes me to the second thing that struck me:
"Today, the Auto Club honors CHP Patrol Officer Joe Garcia for having the highest number of recovered stolen vehicles in San Diego County in 2004 and to date in 2005. In 2004, Garcia recovered nine stolen vehicles with an estimated total value of $50,000. In 2005, Garcia has made six vehicle recoveries, which resulted in three in-custody arrests, with an estimated total value of $25,000."
An officer is being recognized for recovering 9 cars in a year. 9. And this year, 6. So in 24 months, 15 cars. As stated earlier, 26,321 cars were stolen in San Diego county. So he single handedly brought that huge number down to 26,315 for last year. Woot!
This begs the question, why are cars still so easy to steal? Or more to the point, who is making money on keeping the rate of cars stolen flat. Automakers love stolen cars. When a car is stolen, wow, someone needs a NEW one! How about that? Funny how that works. Would automakers lose money if their cars were impossible to steal? In a word, yes. How about insurance companies, don't they want less stolen cars? I would venture a guess and say no. Less stolen cars mean lower premiums. Lower premiums mean less revenue. Follow the money. If cars were impossible to steal insurance companies would have to charge you LESS for theft. The concept of less is quite foreign to insurance companies.
At the end of the day it appears that the only people who don't benefit from car theft are the consumers. Should we demand glass that's harder to break (without making it too hard for first responders to extricate people from wrecks), steering column parts made from cold-rolled heavy gauge tempered steel, replacing key cylinders with biometrics and or RFID keys, integrating fuel shut-off / battery-started disconnects into the locking system? Yes, actually, we should.
Posted by Lionel Felix at 06:01 PM | Comments (0) | TrackBack
November 26, 2015
Carhacks Vacation
Just so you don't get worried, Carhacks will get some new posts very soon now. We're still recovering from family, overeating, and did I mention family?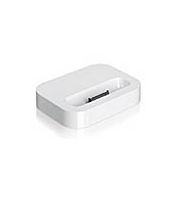 Just so you don't have to go completely without any joy, I've got a little nug here from the MS vs. iPod battlefront. It seems that Apple wants to keep a death grip on their funky iPod dock port technology rather than being cool and making something everyone can use. Yes, even other players. God forbid! I don't want to get off on a rant here but... It's in the consumer's best interest to have options. If GM decides to jump into bed with Jobs and make their new cars with an iPod dock, that's great for people with iPods. What about people with other players? The market share stats that show iPod having 90% of the mp3 market is wildly exaggerated and only serves to stifle competition. Speaking of fair play in the marketplace, here comes the boys from Redmond waving a penalty flag on Apple. The irony is so thick I could spread it like Vegemite.
What's wrong with USB? I thought we all decided USB was cool and could hang. I guess Apple wants to hog the ball a little while longer. Keep acting like that and no one is going to want to play with you.
I wanted to give some deserved cred to the Google toolbar spellcheck that corrected my spelling of Vegemite. Kinda cool they have that in there.
Posted by Lionel Felix at 06:08 PM | Comments (0) | TrackBack
November 16, 2015
Angry Screed By Someone Else
I love a good rant. It's even better if its bitter and nasty. Since I'm on the road and my laptop makes writing anything longer than 8 words a huge chore, it's a score to find someone else's angry frothing. The comments are great too.
Posted by Lionel Felix at 05:56 PM | Comments (0) | TrackBack
November 14, 2015
More On Gabby Cars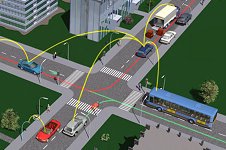 Auto IT has more on the car-to-car comm chatter technology that seems to remind me of the endless network whittering that AppleTalk was so famous for.
Posted by Lionel Felix at 04:34 PM | Comments (0) | TrackBack
November 07, 2015
More Proprietary Technology For Cars - Bad For Consumers
Autoweek has a nice article outlining how more and more automakers are opting for Apple-centric technologies for mobile music. Does no one else see how silly this is?
Posted by Lionel Felix at 09:08 PM | Comments (0) | TrackBack
November 02, 2015
SEMA - There's Your Sign

This was in a booth as a demo, not for sale. I did ask if they would make more of them.
"well, a lot of people are asking us for one"
"It's kind of tacky dont you think?"
"If it sells..."
Posted by Lionel Felix at 12:02 PM | Comments (0) | TrackBack
October 10, 2015
Viva La Revolution - Bluetooth Ad Spam


The end is neigh. Every day I am hassled by Nigerians trying to "wire" me $20,000,000.00 , Croats using mortgage scams to try to steal my identity, Russians trying to "sell" (steal my credit card info) me Cialis. I don't even know what it is buy they want me to have it. Bad(ly).
I bought a Tivo because commercials are irritating and stupid aside from interrupting my enjoyment of Lost. I screen all of my phone calls because I don't like having people willy-nilly decide to dominate my time at their whim. I install ad-blocking host files to stop on-line ads. My network has a firewall to keep out hackers. I have 3 layers of small filtration on my email accounts. This blog uses a filter to stop the deluge of trackback and comment spam which is aimed to redirect you people from this site to some off-shore gambling (fixed so you lose and so they can steal your credit card info). I listen to XM radio not because I don't like local radio (I actually don't like local radio) but because the stations here play commercials 22 minutes per hour.
What's the theme here. We are bombarded from every angle. We have to gouge out a safe haven from marketers. I envy those people on that island in Lost. They don't have to deal with spam, automated phone calls, junk mail etc. We're overstimulated by the deluge of both fraudulent and "legitimate" advertising. The government passed some laws making it illegal to call people on do-not-call lists etc. There are ways to "opt out" but in the end, its only a small finger in a very big dike.
I will sometimes use this forum to talk about other things going on in technology. Things I think people want to know. A new technology is being launched and it's going to be a problem. This new marketing annoyance tool is going to make people hate bluetooth and it's going to drive bluetooth phone makers into a decision. Do they make their phones so you can ignore this sort of junk or do they lose customers. The minute this stuff goes on-line people are going to do a few things. Please listen close, because it takes a village to lay the smack-down. The first thing people will do is complain. The someone will sue based on the telemarketing laws that make SMS ads illegal. That may fail. People will start to complain to the phone makers saying that they want to be left alone and they need to send out fixes or new phones. Then the magic happens (you people are part of this). People reverse engineer the system and fight back. Anti-bluetooth jammers are cobbled together from cheap radio-shack parts, blocking these signals. People start to hack into these billboards and tear out the insides or even better, hack in and change the message.
People, our right to be left the hell alone is about to be kicked in the mouth. Call these people and tell them that this is not OK. Make this a fight we win against the marketing people. Let us not lay down like sheep before the wolves of the corporate capitalism machine. Where is Che when you need him?
Posted by Lionel Felix at 06:09 PM | Comments (0) | TrackBack
September 22, 2015
A decade late and $100,000,000 short
What's all this nonsense about HD radio? Radio is so dead, its... Um, (something clever)! Yeah! I don't understand, perhaps the schlock slingers at Clear Chanel are mind melding and trying to come up with ways they can continue to fill the airways with the mindless crap from Mariah, Brittney and that other bimbo.
I have an idea for radio, how about less than 22 minutes an hour of commercials? How about banning commercials that are so annoying people change the channel. How about good programming and less DJ chatter. No one cares about DJs. It's true. Not even DJs.
The problem with radio isn't technology, its greedy, corrupt tin-eared executives. As is the case with most floundering industries. HD radio is just going to make that crap a little clearer. Great, clear crappy music. Rad, thanks for signing me up.
Take a look at the Bob / Jack "we play anything" stations. They're killing the marketplace. The appeal is broad, the DJ's are nearly non-existent and they seem to have far fewer commercials. Perhaps they're doing so well because they didn't mortgage their business on high DJ salaries and HD radio stupidity.
If your next car or home theater receiver comes with HD radio, then great but don't go out and buy anything special just so you can hear Paris Hilton's over produced track with a greater depth of sonic range. That, my friends, is completely pointless.
Posted by Lionel Felix at 02:39 PM | Comments (0)
September 14, 2015
Off Topic - More On The Morbid Facination With iPods

People, iPods are not special. iPods are music players, just like a dozen other music players. It's not a way to be extra hip, unique or special. It's a way to listen to purloined music on the move, its a conveyance for the real stuff, content. This is one more case of style sending substance to a distant second place. Apple has one great thing, great "thingy" designers. They make pretty items. The guts my friends, are as gory as the rest of consumer electronics innards. Wires and things that spin, with an occasional battery and gremlin that turns the light off when you shut the door.
The NYT reports that the new Nano (apple also has cool people that dream up great names for things. I bet they don't have conventional job titles, I bet they have titles like "super imagination wizard, level 12") is replacing the Mini. I wonder how many cities will be having silent organized vigils in their local flagship Starbucks.
"THE Mini, for example, was available in four metallic colors; the Nano comes only in shiny black or white. (Both have the traditional fingerprint-prone chrome back panel. And both come with earbuds in the traditional status-symbol color, which PC Magazine wittily calls "mug-me white.") The Mini held much more music, too; $200 for four gigabytes of storage instead of two, for example. "
"The Nano's battery doesn't last as long, either: 14 hours instead of the Mini's 18, and rival flash players' batteries run much longer still. And the Nano can't connect to your Mac or PC with a FireWire cable, as all previous iPods could (except the Shuffle). Instead, the Nano comes with a snow-white U.S.B. cable."
So in effect they are the same with some minor differences. Let's not get into a semantics argument hereabout sameness, it's still effectively a music player. No one renamed Jesus, the Cubs will always be a losing team, and gas is still 3 times cheaper in America than it is in Japan. The grand paradigm has not shifted. No need to get into a froth.
Folks, lets stop watching Apple like we're watching the ball at Wimbledon. I have a safe bet. They will make more stuff. It will be packaged in cute boxes that people will save and care for for years to come. That is until the next cool Apple thing comes out and they have to sell the old cool thing on eBay. The circle of life will continue. As will peoples willingness to pay almost two times more for something that does exactly what other player will do. That, my friends is an effective marketing machine.
Talk amongst yourselves.
Posted by Lionel Felix at 11:39 PM | Comments (0)
August 16, 2015
Carhacks Roadshow - Streaming Media West
Demian Stolarz and I will be at Streaming Media West to talk about video blogging. Yeah, I know it's not on Carhacks stuff but I'll jump at the chance to talk tech. SME Anyone who comes up to us at SME and tells us they know Carhacks gets a free t-shirt. It may be one of my own t-shirts that I wore during the SME trip but we have a small budget.
Latecomers get whats left over, like socks and pocket lint. Don't say I'm not a giver.

Posted by Lionel Felix at 10:35 PM | Comments (0) | TrackBack
August 05, 2015
Bass Ackwards - iNonstandard
---

Ok Automakers, how many times to I have to say this, proprietary is BAD, open is good. Say it with me now.
More automakers are signing up to allow the iPod to connect directly into their factory headunits. We jump from no connectivity, go past AUX 1/8" input and right into iPod connector. People, let's have a little come to Jesus here. iPod is not the only MP3 player maker. In fact, there are a few hundred different MP3 players out there. Let's also look at the number of portable DVD players out there. Lets see what they all have in common. An 1/8th inch stereo output jack. What does the iPod have? The same jack, but rather than use that, they are opting for the complicated proprietary port on the bottom.
We're all smart people here, right? Do I need to go on and on about how bad this idea is? Do I need to go on and on about how simple it would be to just put a little audio jack on the front of the radio?
Stop the madness, people.
Posted by Lionel Felix at 12:26 PM | Comments (0) | TrackBack
August 02, 2015
Why Things Cost So Much
---
What could be more horrible than the combination of insurance and patent law? The application of it on your business. Patent law is, like most things usefull most of the time, otherwise its pointless and makes things hard for people for the benefit of the few. My main gripe is with courts upholding patents covering business process. Take the Amazon One Click Checkout. The concept of finishing a transaction in one click is pwn3d (owned for non l33t h@x0rs).
The Amazon patent is not unique, in fact many simple, things like using a voice prompted system to navigate a phone system is also owned. Each of these "concept" patents makes things more expensive for companies trying to run a company. The article linked above is about one of those patents that is costing the companies you and I use every day billions. When things cost them billions, it ends up costing us. When it comes to cars and technology, innovators are blindly building technologies that may have been patented. Those concept or process patents could end up making the whole business unsustainable. It's something to keep in mind when you try to add voice to an application or layer weather on top of a map.
Posted by Lionel Felix at 09:44 AM | Comments (0) | TrackBack
July 26, 2015
Off Topic - Your Cable Box Is So 1978
Non-car-computer rant here but I think it needs to be said. Scientific Atlanta makes millions of cable TV boxes. It's very possible that you have one or two in your house right now. If you're living with one of these things you may know what I'm about to say... The UI is terrible. It's so terrible I can't understand how there isn't a riot in the street. It's not like we don't pay a fee for them each month. We do, and whats worse, we allow it to happen.


If SA were on top of things they would buy Tivo outright and use them as their UI provider. It would allow SA to work on hardware and stop torturing us with their dreadful interface. My HD tuner, the Explorer 8300 is a PVR yet it has no functionality for searching. It has a very basic sort of search that only lets you look a day at a time and even then, it's too weird to use. Tivo cracked that years ago. Their version of season pass keeps recording the same show and sometimes, no show at all. Yoou have to dig deep into menus to get anything done and thats with their 40 something button remote.
DirecTV has something over cable and thats a superior UI all the way around. Cable subscribers are not a captive audience and bacle operators need to know that. The signal quality of cable is good as long as the line is clear, otherwise, like me, you get static. Like most people. I dont get the ads on TV about people getting frustrated with satellite TV, it's a very negative campaign and I don't think people are responsive to that. The part about it being "too complicated" makes no sense. The UI cable operators are allowing to be deployed in their boxes are too complicated.
There is an argument about the cost. What is the cost of losing customers? How much did they spend running negative ads against satellite. instead of marketing to people and trying to sell snake oil, how about good old fashioned quality service from end to end. That always wins out.
Posted by Lionel Felix at 04:00 PM | Comments (0) | TrackBack
July 21, 2015
Dora the Mac Explorer
DARPA just loves their driverless races. Rather than spend our hard earned tax dollars trying to develop a driverless car, our college kids are spending university research dollars (yet again, our dollars)on the quest. Another quest to solve a problem no one knew existed. This time there is a $2M prize for answering the call first. Is it me, or does this sound a lot like the fodder for a reality show? If so it would be a very geeky reality show with contestants you won't want to see naked.
Moving right along, team Banzai decided on the VW Toureg (TOE-RAG) as their vehicle platform of choice. As a sidebar, why spend $45 large on a luxury SUV? What's wrong with a '68 Toyota Land Cruiser? Do they not have AutoTrader where they live? Banzai chose the Mac Mini to run their NAV, monitoring and control systems. Those sure are pretty. Mmmmm pretty. Pretty computers are good right? That's a metric research scientists use to determine the computing power of a system. Good case design. Kidding! Jeez people, don't get your knickers in a knot every time someone pokes fun at a Mac. I kid!
Now, I must once again pause to ask another question. A question burning a hole in my brain pan. They spent fat cabbage on tight soccer mom whip but go college dorm tech on the computer rack? The wire shelving from Target doesn't strike me as something that will effectively fight vibration or even hold the gear in any secure way that I can see.
They will get a nod from me about the bright purple amp in the rack. What one thing does a driverless car need? 105db of pumping bass. I smell victory. Well done!
Ok, ok, I can't stand it. With no one driving, what exactly is the point of the luggage rack? Answer me that, Batman.

Posted by Lionel Felix at 09:51 PM | Comments (1) | TrackBack
July 07, 2015
TS Answers Question No One Asked

Editing video is something best done in a very expensive suite in Santa Monica where short-skirted model/actress/waitresses bring you cappuccinos, cheese plates and fresh fruit bowls. They have it down to a science, the formula works, everyone was happy. Almost everyone. Apparently some people had an extra Lexus laying around and decided to load it up with an entire digital editing bay.
Please excuse me if I'm so dense that I just don't get it. Why not take a Lexus and make it into a rolling knife sharpening shop? Both projects make the same amount of sense to me. I sit here baffled by pictures of a perfectly good editing bay wedged into an until-recently sporty sedan whose combination doesn't quite work out like the whole chocolate and peanut butter collision did.
What I am interested in is how they managed to power everything given those power supplies dont lend themselves to DC/DC units unless they were hand made to spec. That, I approve of.

Posted by Lionel Felix at 02:38 PM | Comments (1) | TrackBack
June 28, 2015
Hello Michael, I'm out of warantee
Growing up in lower Manhattan, I never imagined that one day I would own a car. Cars were things city kids hid behind during water baloon and shaving cream fights after school. Cars got messed up where I lived. One of the few cars that could have hacked city life without too much trouble would have been Kitt. The only problem with Kitt is he/it was a Firebird and not even a Formula at that. If I had had my druthers, I would have taken James Bond's Lotus Esprit Turbo over Kitt any day. That car had rockets and didnt give Bond any lip. Thats a real car. Rockets. Yeah.
Posted by Lionel Felix at 09:43 AM | Comments (0) | TrackBack